Eastman Cadenza One Star BL302 Woven Carbon Fiber Violin Bow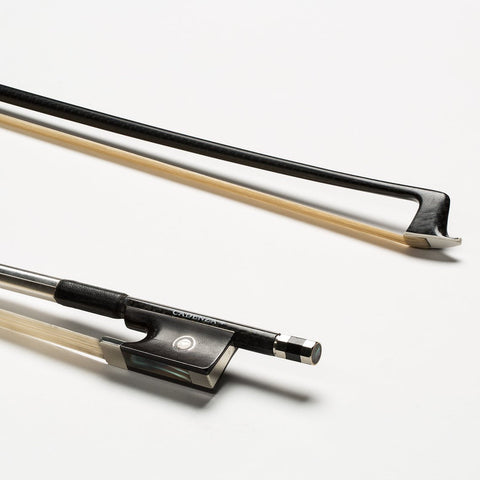 Brand: Eastman
Eastman bows are some of the finest bows in the industry for your orchestral string instruments. All Eastman bows are designed to channel your expression with the most subtle nuances and full range of color. Each bow is carefully balance at an optimal weight and made with the finest of materials. All Eastman bows have ebony frogs, fully lined slides, and unbleached, genuine white horse hair.
Cadenza One Star BL302 bows are uniquely made out of a woven carbon fiber. This makes for a refined balance, lightweight, and beautiful tone colors. The BL302 also features the following:
Frog: Three part button

Lapping: Silver-plated wire winding

Grip: 

Genuine leather

Hair: 

Genuine unbleached Mongolian horsehair
 Looking for a different size bow? Give us a call at 330-673-1525 and ask for the Orchestra Department!
---
Eastman Cadenza One Star BL302 Woven Carbon Fiber Violin Bow