Vic Firth Soundpower BD8 Grandioso Bass Drum Mallet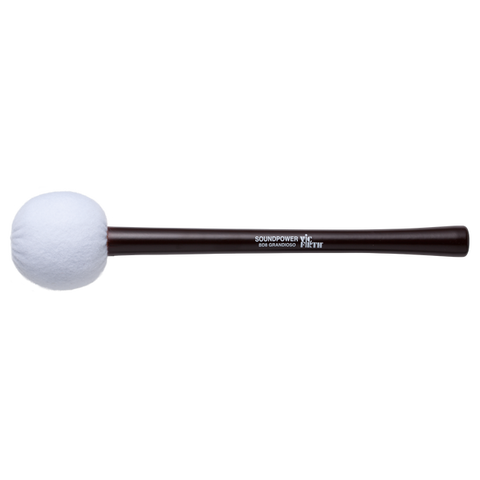 Vic Firth Bass Drum Mallets feature tapered maple handles with round felt heads that are seamlessly combined. This makes for a deep and dark sound.
The Soundpower BD8 Grandioso is just that! This mallet is especially designed with more weight. At lower level dynamics, it creates a warm, round sound. At full level fortissimo it delivers a large and full bodied sound. These mallets are sold individually.
Brand: Vic Firth
---
PLEASE NOTE: This product cannot currently be purchased online. Please call to order: 1-800-468-1525
---
To add this product to your wish list you must Sign In or Create an Account.
---
---
Vic Firth Soundpower BD8 Grandioso Bass Drum Mallet