Vic Firth Signature Series - Kenny Arnonoff Drumsticks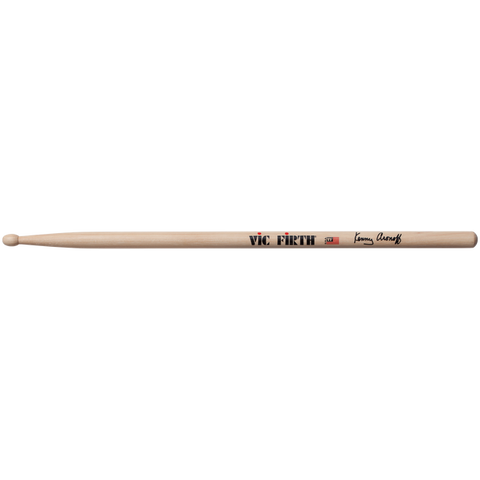 The Signature Series of drumsticks began in the early 1980 with a collaboration with Vic Firth and Steve Gadd. The two legendary artists created a new tradition in the company. Since then Vic Firth has worked with a select handful of their world class artists to creat the ideal pair for their playing style to share with fans and drummers all over the world.
Drummer for John Fogerty - Kenny Aronoff's signature sticks feature a 5B extreme shaft paired with the neck and tip from Vic Firth's Rock sticks. This signature model has plenty of weight for heavy hitting, but the thinner tip and neck still allow for finesse around the kit.
Brand: Vic Firth
---
PLEASE NOTE: This product cannot currently be purchased online. Please call to order: 1-800-468-1525
---
To add this product to your wish list you must Sign In or Create an Account.
---
---
Vic Firth Signature Series - Kenny Arnonoff Drumsticks