Vic Firth Orchestral Series - Medium Nylon Keyboard Mallets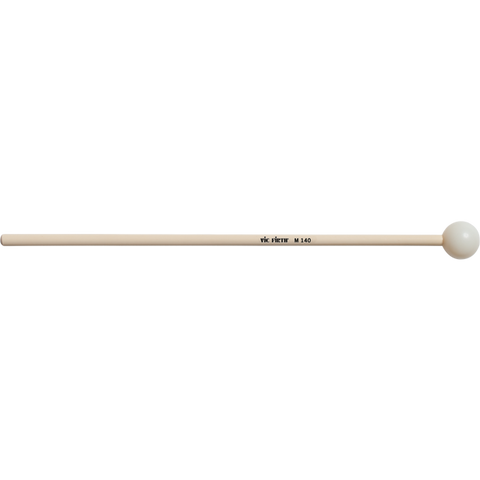 The Orchestral Series of Keyboard mallets from Vic Firth are great for the orchestra and symphonic band player. The various models within the Orchestra Series offer a wide range of sound and tonal possibilities for xylophone and bells. This line of mallets is a fixed with rattan handles. The durability of rattan makes these mallets a great candidate for use in the marching arts too - both indoor and outdoor. 
The Medium Nylon M140 mallets create a full sounding general use mallet on both bells and xylophone. 
Brand: Vic Firth
---
PLEASE NOTE: This product cannot currently be purchased online. Please call to order: 1-800-468-1525
---
To add this product to your wish list you must Sign In or Create an Account.
---
---
Vic Firth Orchestral Series - Medium Nylon Keyboard Mallets