Vic Firth Corpsmaster Signature Snare - Ralph Hardimon Drumsticks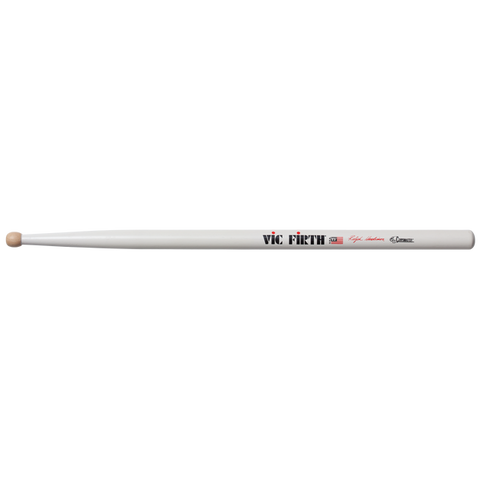 Vic Firth's Corpsmaster series of marching sticks and mallets have been field tested, field, approved, and field proven by drumlines all around the world. The Corpsmaster series is the result of years of research and development with the earth's finest drum and bugle corps. The majority of the line is crafted with hickory for added strength and durability to meet the demands of the marching field. The signature sticks within the Corpsmaster line meet the rigorous standards and qualifications of each artist in terms of balance, feel, projection. 
Ralph Hardimon's Signature sticks are some of the most popular marching snare drum sticks throughout the world. Hardimon is a renowned percussionist, educator, and composer known for his work in the marching arts and rudimentary drums. Hardimon was also the Percussion Director of the Santa Clara Vanguard during the 1980s where the group won 4 High Percussion Awards and 3 DCI World Championships with the group. The SRH sticks are made with a unique barrel tip and a long taper for quick rebound and tremendous control.  
Brand: Vic Firth
---
PLEASE NOTE: This product cannot currently be purchased online. Please call to order: 1-800-468-1525
---
To add this product to your wish list you must Sign In or Create an Account.
---
---
Vic Firth Corpsmaster Signature Snare - Ralph Hardimon Drumsticks