Vic Firth Corpsmaster Multi-Application Series - Soft, Rubber Core Keyboard Mallets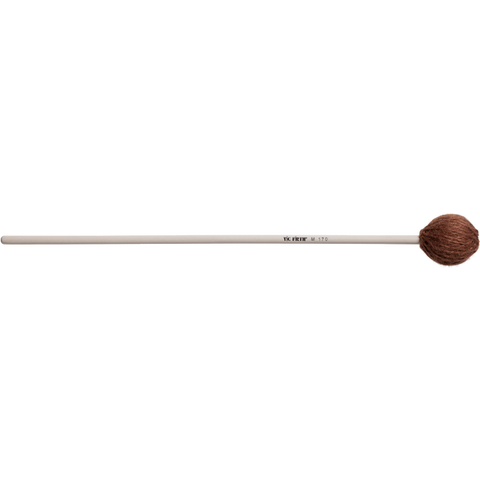 Vic Firth's Corpsmaster Multi-Application Series of Mallets are design for uses on the Marching field both indoor and out. The various models available are designed for used on any keyboard percussion instrument to bring out any specific sound and tone. 
The M170 models have a soft rubber core that are wrapped in a synthetic yarn with a birch shaft. These marimba mallets have little attack, but provide a full bodied sound in the low registers of the marimba. 
Brand: Vic Firth
---
PLEASE NOTE: This product cannot currently be purchased online. Please call to order: 1-800-468-1525
---
To add this product to your wish list you must Sign In or Create an Account.
---
---
Vic Firth Corpsmaster Multi-Application Series - Soft, Rubber Core Keyboard Mallets