Vic Firth American Custom T3 Staccato Timpani Mallets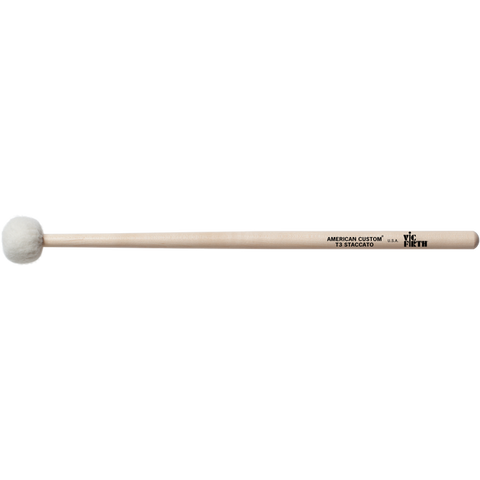 The American Custom line of timpani mallets is derived directly from Vic Firth's time in the Boston Symphony Orchestra as the Solo Timpanist. Each pair of mallets has a round head seamlessly paired with maple handles. These mallets produce bigger and brighter sounds. 
The T2 Staccato timpani mallets are medium hard for clear and define rhythmic articulations. Great for concert band use. 
Brand: Vic Firth
---
PLEASE NOTE: This product cannot currently be purchased online. Please call to order: 1-800-468-1525
---
To add this product to your wish list you must Sign In or Create an Account.
---
---
Vic Firth American Custom T3 Staccato Timpani Mallets