Vic Firth American Concept Freestyle 5A Drumsticks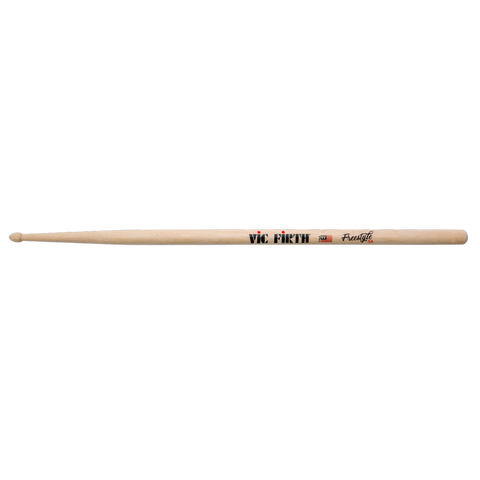 The American Concept Freestyle line of sticks from Vic Firth draws its inspiration from the freestyle form of longboard skateboards. Freestyle sticks are all about creativity, effortless flow, and style. This is accomplished with a long 17" length and extended extra long tapers. This combination gives more that doubles the original amount of where a drummer can place the fulcrum of their grip. The ability to adjust fulcrum offers a huge range of responses and feels from the same pair of sticks.   
Brand: Vic Firth
---
PLEASE NOTE: This product cannot currently be purchased online. Please call to order: 1-800-468-1525
---
To add this product to your wish list you must Sign In or Create an Account.
---
---
Vic Firth American Concept Freestyle 5A Drumsticks