Vic Firth American Classic Metal Nylon Drumsticks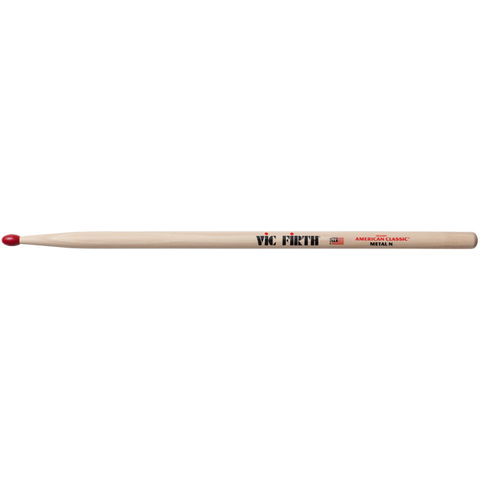 The American Classic line of sticks from Vic Firth mare all made from select hickory. American Classic sticks are unique with a combination of both bold and traditional designs. Hickory is a dense, durable yet flexible wood that is capable of taking a great deal of shock and producing a pronounced sound. The tips of Vic Firth's American Classic sticks are also deeply back-cut of an intensified cymbal sound and response.
The name says it all! Metal sticks from Vic Firth are some of the largest and thickest from the company. This aggressive and bold sticks have an oval shaped tip with extra power and reach.
Nylon tips increase durability and produce a brighter sound.
Brand: Vic Firth
---
PLEASE NOTE: This product cannot currently be purchased online. Please call to order: 1-800-468-1525
---
To add this product to your wish list you must Sign In or Create an Account.
---
---
Vic Firth American Classic Metal Nylon Drumsticks