Vic Firth American Classic 7A Nylon Drumsticks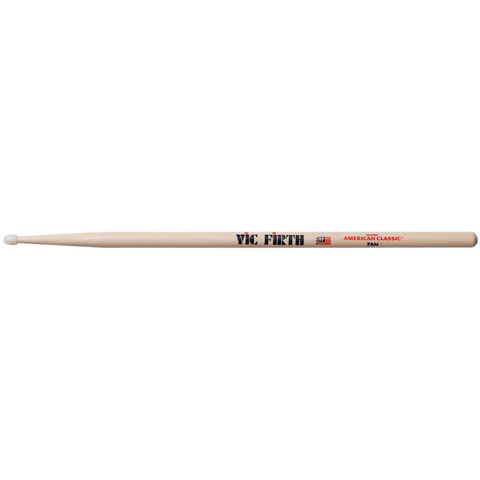 The American Classic line of sticks from Vic Firth mare all made from select hickory. American Classic sticks are unique with a combination of both bold and traditional designs. Hickory is a dense, durable yet flexible wood that is capable of taking a great deal of shock and producing a pronounced sound. The tips of Vic Firth's American Classic sticks are also deeply back-cut of an intensified cymbal sound and response.
7A sticks from Vic Firth are the perfect option for light jazz, combo, and other similar settings. They are a scaled down stick with a tear drop shape tip and great balance making them perfect for speed, touch, and moving around the kit quickly. 
Nylon tips increase durability and produce a brighter sound.
Brand: Vic Firth
---
PLEASE NOTE: This product cannot currently be purchased online. Please call to order: 1-800-468-1525
---
To add this product to your wish list you must Sign In or Create an Account.
---
---
Vic Firth American Classic 7A Nylon Drumsticks