Vic Firth American Classic 5B Nylon Vic Grip Drumsticks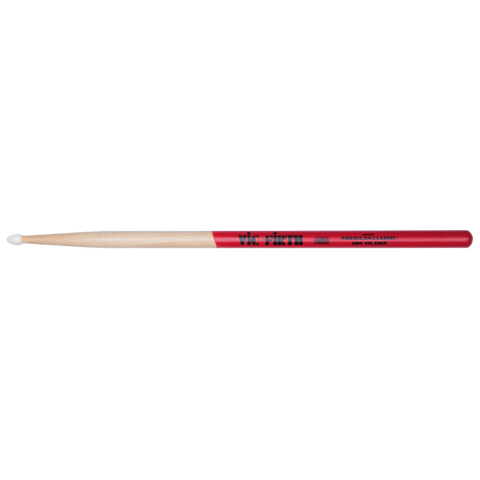 The American Classic line of sticks from Vic Firth mare all made from select hickory. American Classic sticks are unique with a combination of both bold and traditional designs. Hickory is a dense, durable yet flexible wood that is capable of taking a great deal of shock and producing a pronounced sound. The tips of Vic Firth's American Classic sticks are also deeply back-cut of an intensified cymbal sound and response.
5B sticks from Vic Firth have long been one of the most popular drumstick used throughout the world. Their taper and tear drop shape make them ideal for rock and many other band and practice scenarios.
Nylon tips increase durability and produce a brighter sound.
Vic Firth's Vic Grips are an anti-slip material on the outside of the handle.
Brand: Vic Firth
---
PLEASE NOTE: This product cannot currently be purchased online. Please call to order: 1-800-468-1525
---
To add this product to your wish list you must Sign In or Create an Account.
---
---
Vic Firth American Classic 5B Nylon Vic Grip Drumsticks