Vandoren Traditional B45 Lyre Bb Clarient Mouthpiece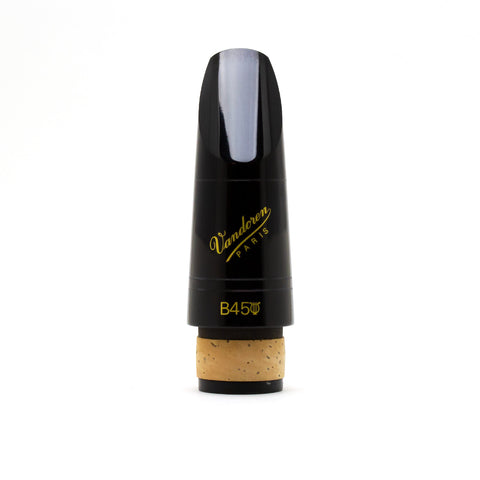 Brand: Vandoren
The Vandoren B45 Lyre is known for its particularly large tip opening. This larger opening allows for a larger flexibility while maintaining a round and easy blowing sound.
This mouthpiece is available with both the Traditional and Profile 88 beaks.
The B45 Lyre has a 1.27mm tip opening with a medium-long facing.
---
Vandoren Traditional B45 Lyre Bb Clarient Mouthpiece