Vandoren Traditional B45 Bb Clarient Mouthpiece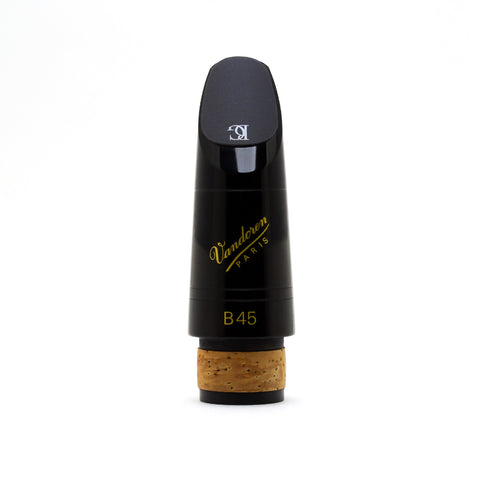 Brand: Vandoren
The Vandoren B45 is the universal mouthpiece for any clarinetist playing any style of music. This mouthpiece is prized for its intermediate tip opening and its medium-long facing making it ideal for most any player.
This mouthpiece is available with both the Traditional and Profile 88 beaks as well as the 13 series A440 American tuning with a Profile 88 beak.
The B45 has a 1.195mm tip opening with a medium-long facing.
---
Vandoren Traditional B45 Bb Clarient Mouthpiece