Vandoren Black Diamond Bb Clarinet Mouthpiece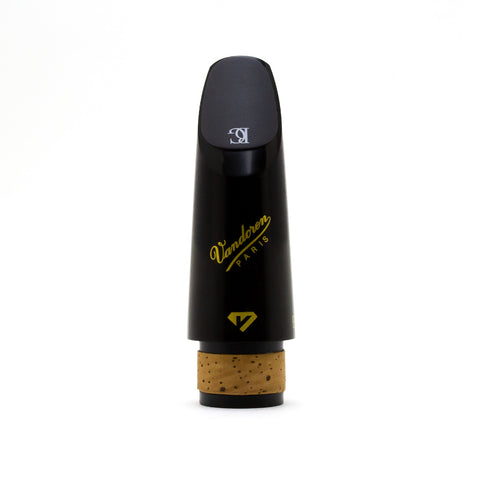 Brand: Vandoren
The Vandoren Black Diamond series of clarinet mouthpieces features a new mouthpiece design both internally and externally. The new designs give a player a full sound that is rich in depth of color. This is especially true in the upper register of the clarinet.
The BD5 Black Diamond Bb clarinet mouthpiece is the optimal balance dark, rich, projecting, and yet compact sound.
The BD5 has a 1.13mm tip opening with a medium facing. It is also available in a 13 Series A440 American tuning option.
---
Vandoren Black Diamond Bb Clarinet Mouthpiece