Ted Klum FocusTone Precision Model Metal Tenor Saxophone Mouthpiece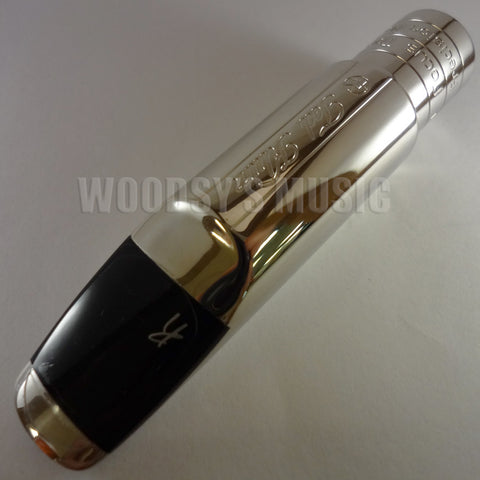 Brand: Ted Klum
The FocusTone Precision Model is CNC machined in one piece from high quality extruded bar stock brass to the medium large chamber dimensions of our popular Handcrafted Model. Each blank is machined and polished before we begin our final finishing process. Every Precision Model features hand cut baffle, tip and curve to accommodate Ted Klum's strict standards of playability and sound. The result is a masterpiece that features an ease of response and playability unavailable in even in the most sought after vintage pieces.
Players who try our FocusTone Precision Model will enjoy the versatile, balanced tone that that is broad and focused allowing for maximum player flexibility. The Precision Model allows the player's concept to come through, unlike some mouthpieces that feel overly 'dialed in' tone wise. This concept is in keeping with the great models of the past that let the musician create the sound he or she hears.
The FocusTone Precision model is the next evolution of Ted's commitment to excellence, playability and of course a classic tenor saxophone sound. Those who play them, know.
---
Ted Klum FocusTone Precision Model Metal Tenor Saxophone Mouthpiece