Ted Johnson TJ3 Zinner Hard Rubber Bb Clarinet Mouthpiece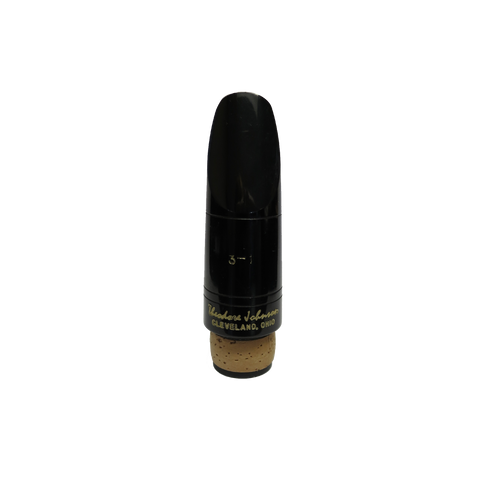 Brand: Ted Johnson
Ted Johnson clarinet mouthpieces are some of the finest available for any level player. Johnson is a long time member of the Cleveland Orchestra and as long been a leader in his field. His mouthpieces certainly reflect it.
The TJ3 is crafted from a  German Zinner hard rubber blank. This helps to produce a darker, broader, and more mellow sound. The TJ3 is beloved by conservatory students, symphonic players, and solo clarinetists for its impeccable intonation, tone, projection, and response.
The TJ3 is available in minus (TJ3-) and plus (TJ3+) options. 
---
Ted Johnson TJ3 Zinner Hard Rubber Bb Clarinet Mouthpiece