Seymour Duncan STL1 Vintage '54 Tele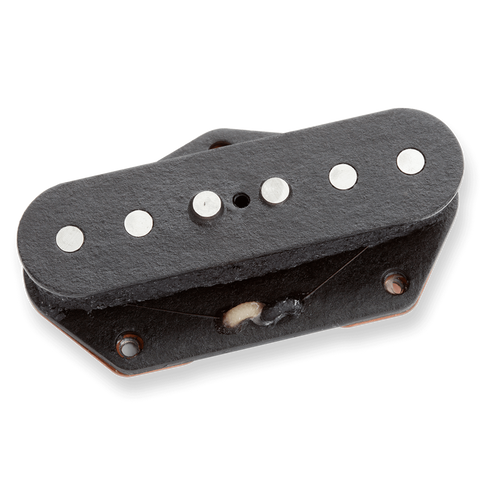 Brand: Seymour Duncan
A whole bunch of us are never going to have a '54 Tele; but we can have this! Vintage '54 Tele bridge pickup from Seymour Duncan.
A vintage correct 54 Telecaster Lead pickup. This is the Tele lead tone, full of twang, bite, and bark.
For Telecaster players seeking a straight forward approach to the bridge tone that helped define rock, blues, and country, we offer the Vintage 54 Tele Lead. Its hand ground alnico 5 rod magnets with a raised D and G, coupled with a lower output wind, yield a bright, well defined treble response that is perfectly suited to plucky lead work and fast moving chords from Chicago to Nashville. 
---
Seymour Duncan STL1 Vintage '54 Tele