Seymour Duncan Hot Stack for Tele Bridge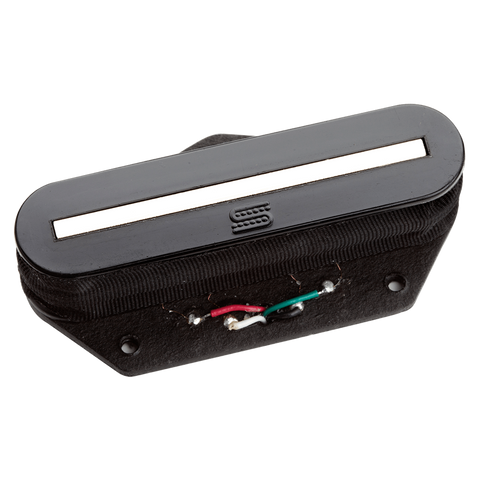 Brand: Seymour Duncan
Seymour Duncan STK-T2b Hot Stack for Telecaster bridge position in black:
The Hot Lead Stack is a full sounding noiseless pickup that uses an alnico 5 bar magnet to deliver even string balance and medium output.
Our overwound Hot Lead Stack for Telecaster with its blade magnet delivers a vintage-hot output with a nice even string balance and no drop outs when bending strings. The alnico 5 blade magnet gives a tone has all the spank and twang of a traditional lead pickup, but is just a little smoother and warmer overall. And since its one of our patented Stack pickups, its totally quiet. Perfect for players who want to add just a little more output and warmth without losing the classic Tele lead tone. Hand built in Santa Barbara, CA, the Hot Stack uses an alnico 5 bar magnet, 4-conductor lead wire, and is wax potted for squeal free operation.
---
Seymour Duncan Hot Stack for Tele Bridge