QuikLok M-91 Single Tier "The Monolith" Keyboard Stand (Black)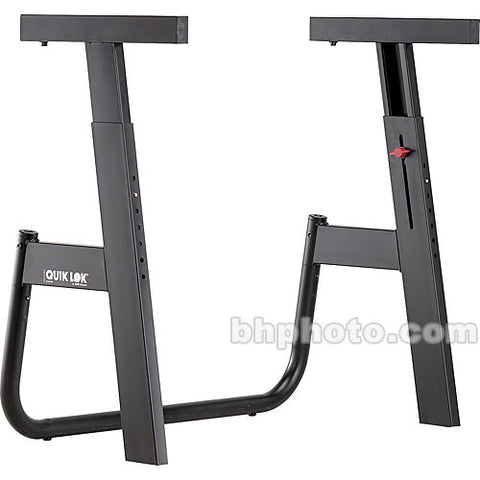 Brand: QuikLok
The Quik-Lok M-91 Single Tier "The Monolith" Keyboard Stand provides a blend of form, function and foldable features. Its patented design meets all the requirements of today's keyboard players.
Transportable
The M-91 folds flat and locks in seconds to a compact, transportable size. It is also lightweight.
Height Adjustment
You can easily adjust the height of M-91 to multiple (nine) positions.
---
PLEASE NOTE: Currently this product is not available for purchase online. Please call to order: 1-800-468-1525
---
To add this product to your wish list you must Sign In or Create an Account.
---
---
QuikLok M-91 Single Tier "The Monolith" Keyboard Stand (Black)