Promark Scott Johnson "Scooter" Marching Drumsticks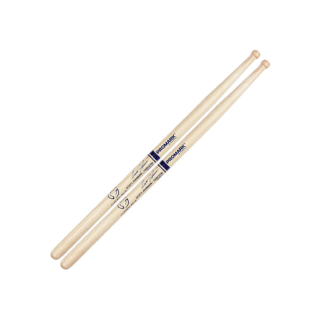 Brand: Promark
Designed by Promark and drum corps legend and System Blue drum instructor Scott Johnson, the DC27W "Scooter" marching drumstick provides a unique half tip design for precise articulation across indoor or outdoor settings.
Hickory is a strong, durable, and responsive material making it the most popular wood for drumsticks for that classic feel
Diameter: .685" Length: 16.75"
Modified half barrel tip provides unique articulation and fast response.
Medium taper provides quick rebound
All Promark drumsticks are proudly designed and manufactured in the USA to the highest levels of quality control.
---
Promark Scott Johnson "Scooter" Marching Drumsticks