Promark Hickory 747 "Rock" Nylon Tip Drumsticks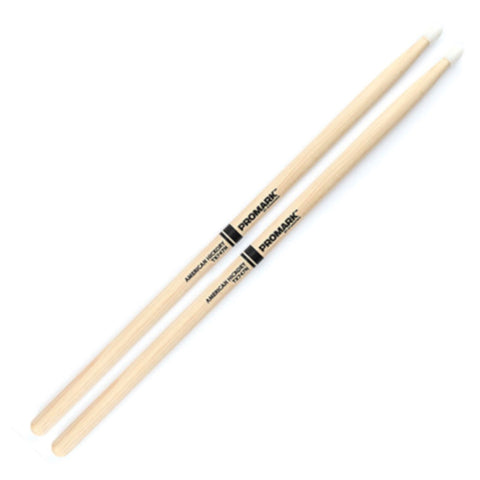 Brand: Promark
Promark's 747 "Rock" stick is a slightly longer stick than its 5A counterpart and has a thicker taper. Its larger oval tip is great at providing more volume with a dark warm tone. 
Nylon tips increase durability and produce a brighter, more articulate sound.

Hickory is a strong, durable, and responsive material making it the most popular wood for drumsticks for that classic feel
Diameter: .551" Length: 16.25"
Oval tips have multiple applications and uses with their dark and warm tone
Medium taper for balanced response and rebound
All Promark drumsticks are proudly designed and manufactured in the USA to the highest levels of quality control.
---
Promark Hickory 747 "Rock" Nylon Tip Drumsticks