Promark American Hickory DC50 Marching Drumsticks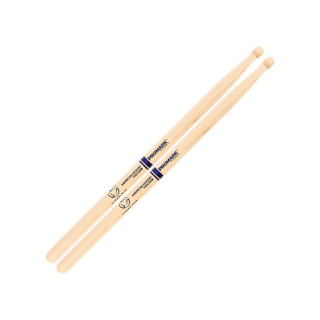 Brand: Promark
The DC50 from Promark is a hefty hickory stick that has been designed for maximum control. With the thick diameter and large round bead, the DC50 is easy to control between diverse musical passages producing a full, rich sound and consistent rim shots at any dynamic.
Hickory is a strong, durable, and responsive material making it the most popular wood for drumsticks for that classic feel
Diameter: .710" Length: 16-7/8"
Large round tips provides a bright, clear and loud tone that is articulate on cymbal bells
Reversed butt end taper for a beefy feel in your hand
All Promark drumsticks are proudly designed and manufactured in the USA to the highest levels of quality control.
---
Promark American Hickory DC50 Marching Drumsticks