Pearl Signature Omar Hakim 13x5" Snare Drum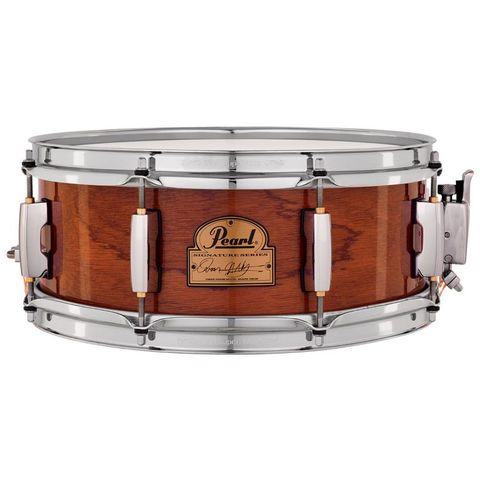 Brand: Pearl
Omar Hakim is a drumming legend with numerous recording and touring credits to his name. Pearl and Hakim partnered to design and produce his signature snare drum. The result is the "Power Piccolo" snare drum that creates a perfect blend of sonic drive, projection, and tonal color. The all mahogany shell and unique 13x5" size makes for an unforgettable and unique combination of dynamics, tone, and voice.
"When I was approached by Pearl to design a signature snare drum, my first goal was to create an instrument that would compliment a drummers existing "main" snare drum in their set up. Perhaps even offer a drum that could potentially switch roles between "main and auxiliary' snare drum.
At the time Pearl had a very successful snare drum that I was using as my secondary or auxiliary snare drum. That was the Free Floating Piccolo Snare Drum. My favorite shell being the Brass model! But what I realized is that it would be cool to have a drum that occupied the tonal range in between the 14" snare of various depths and the Piccolo Snare.
By going with a 13" x 5" drum with an African Mahogany shell allowed us to have a drum that I like to think of as an "Alto Snare Drum".  It can be tuned up to the piccolo register with no problem but additionally it would have a fuller and warmer tone due to the low frequency enhancing properties of African Mahogany wood. Choice of snare head allows the player the have the level of articulation and brightness they prefer. "
-OMAR HAKIM
---
Pearl Signature Omar Hakim 13x5" Snare Drum