Ludwig Breakbeats by Questlove 4 Piece Shell Pack with Snare Drum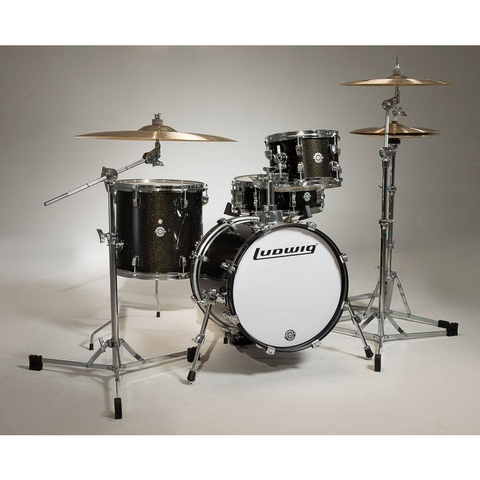 Brand: Ludwig
Ahmir "Questlove" Thompson and Ludwig worked carefully hand in hand to create the Breakbeats line of drums. This compact kits was designed with the city in mind - perfect for sculpting grooves in tight spaces. The drums feature Remo Pinstripe heads for professional tones. Breakbeats also come with multi-purpose bags for easy transportation and muting.
Shells included are:
14 x 16" Bass Drum (with bass spurs, Breakbeats lugs, single tom holder and mount)
13 x 13" Floor Tom (with Breakbeats floor tom brackets and legs, Breakbeats lugs)
7 x 10" Tom (with Breakbeats tom bracket and Breakbeats lugs)
5 x 14" Snare Drum (with 8-Twin Breakbeats lugs)
Don't see the color you're looking for? Give us a call ! 330-673-1525 or email us at woodsys@woodsys.com
---
PLEASE NOTE: Currently this product is not available for purchase online. Please call to order: 1-800-468-1525
---
To add this product to your wish list you must Sign In or Create an Account.
---
---
Ludwig Breakbeats by Questlove 4 Piece Shell Pack with Snare Drum