Laskey G Series French Horn Mouthpieces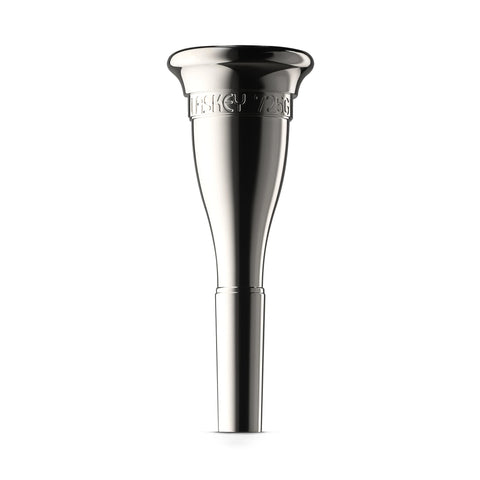 Brand: Laskey
Recognized as one of the most popular horn mouthpieces ever made, the Laskey G Series Horn Mouthpiece is the culmination of Scott Laskey's years of research and development, customizing mouthpieces for many of the world's finest horn players.

The Laskey G Series features a unique rim contour that set the standard for modern day horn mouthpieces, the Laskey G Series rim shape allows for effortless flexibility, along with a high degree of control and accuracy. The rim contour is round with a definite high point towards the inner edge, providing clear articulation and precise slotting through the entire range.

The G Series is our standard cup, providing the best mix of tonal clarity and colour to virtually every player. While slightly shallower than other cups, the G Series is optimal for a wide range of playing styles and artists of all pedagogical backgrounds. All models are available in both American and European shanks.

A slight departure within the G Series is the 85GW. A signature model for Gail Williams, the 85GW features a narrower rim on the same G Series underpart, providing greater flexibility and movement within the iconic Laskey rim.

After testing numerous horn makes and models, two shank sizes were developed to meet the needs of a wide variety of lead pipes: American (US) shanks fit most American made and styled horns, while European (EU) shanks fit many European made and styled horns. 
---
Laskey G Series French Horn Mouthpieces