Gonzalez Local 627 Jazz Tenor Saxophone Reeds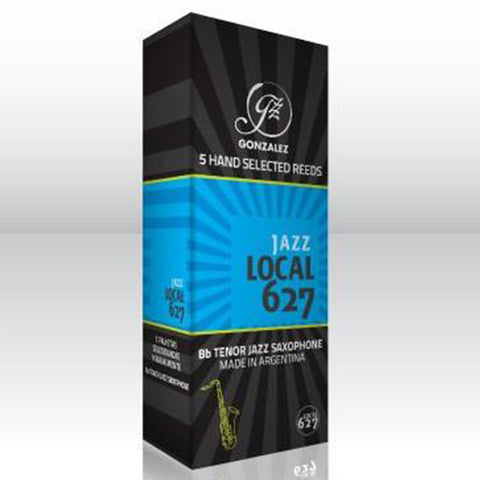 Brand: Gonzalez
Local 627 - An homage to the African American Musicians Union in Kansas City founded in 1917 that Charlier Parker was a member of at age 15.  Vibrancy and flexibility is what makes these reeds desirable. The response is fast and they can be pushed to the sonic limit!  Expect your sound to be as full and rich as possible when you put on of these on.  The Alto comes in quarter sizes with 10 to a box and Tenor is half sizes with 5 to a box.  
"I have to say that Gonzalez Jazz reeds Local 627, are the best option for musicians looking for the best sound on their instruments. They have a high quality production, very consistent, even in all registers, with a powerful, warm and centered sound."

                                 -Aldo Salvent
"With the high level of quality surrounding Gonzalez Reeds production, I can always count on a great performance"
                                  -Logan Richardson
NEED TO ORDER A LARGER OR SMALLER SIZE THAN LISTED? Please call 330-673-1525 and ask for the Band Department.
---
Gonzalez Local 627 Jazz Tenor Saxophone Reeds