Electro Harmonix Green Russian Big Muff Fuzz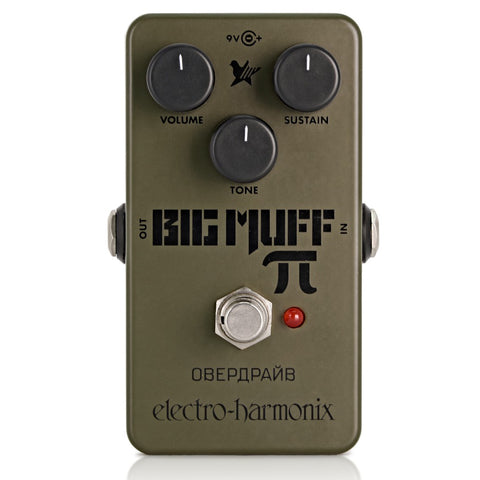 Brand: Electro Harmonix
One of the best reissues in recent years, the 90's vintage Green Russian Big Muff is probably the sound most people think of when the Big Muff is mentioned.
A faithful reissue of the legendary Green Russian Big Muff from the mid 1990s
-Revered by guitarists and bassists
-Vintage-correct army green chassis
-Controls for Tone, Sustain and Volume
-Compact and pedalboard friendly
-True Bypass for maximum signal path integrity in bypass mode.
-Accepts an optional EHX9.6DC-200 AC Adapter.
---
Electro Harmonix Green Russian Big Muff Fuzz