Eastman Cadenza BA301 Carbon Fiber Viola Bow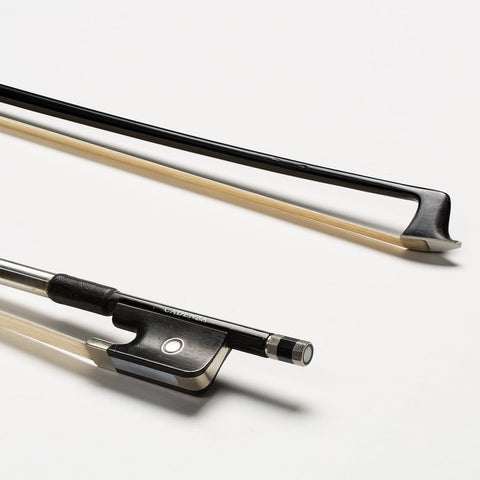 Brand: Eastman
Eastman bows are some of the finest bows in the industry for your orchestral string instruments. All Eastman bows are designed to channel your expression with the most subtle nuances and full range of color. Each bow is carefully balance at an optimal weight and made with the finest of materials. All Eastman bows have ebony frogs, fully lined slides, and unbleached, genuine white horse hair.
The Cadenza BA301 is beloved by both Teachers and Students alike. This bow is ideal for many different uses because of their strength, durability, and classic appearance. All of this is achieved at a modest price. The BA301 also features the following:
Frog: Three part button

Lapping: Silver-plated wire winding

Grip: 

Genuine leather

Hair: 

Genuine unbleached Mongolian horsehair
 Looking for a different size bow? Give us a call at 330-673-1525 and ask for the Orchestra Department!
---
Eastman Cadenza BA301 Carbon Fiber Viola Bow