Promark Shira Kashi Oak 5B Nylon Tip Drumsticks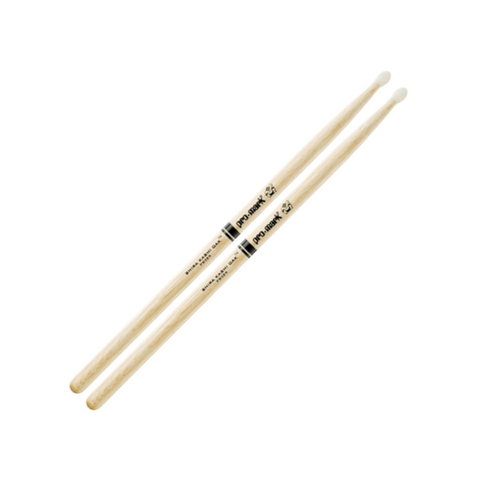 Brand: Promark
The Shira Kashi Oak 5B nylon tip sticks from Promark are the standard for many heavy hitting players. The nylon tips provide a brighter and more articulate sound. The 5B size is great all around drum set stick for many styles including Rock, Pop, Punk. A great fit for when a 2B is too big and a 5A is too small.
Shira Kashi Oak is a Japanese oak that is a dense and heavy wood. They provide a sturdy feel, a very durable and last longer than other kinds of woods. A great material for exceptional ride cymbal articulation.
Diameter: .590" Length: 16"
Oval tips have multiple applications and uses with their brighter and more articulate tone
Medium taper for a balanced rebound and response
All Promark drumsticks are proudly designed and manufactured in the USA to the highest levels of quality control.
---
Promark Shira Kashi Oak 5B Nylon Tip Drumsticks