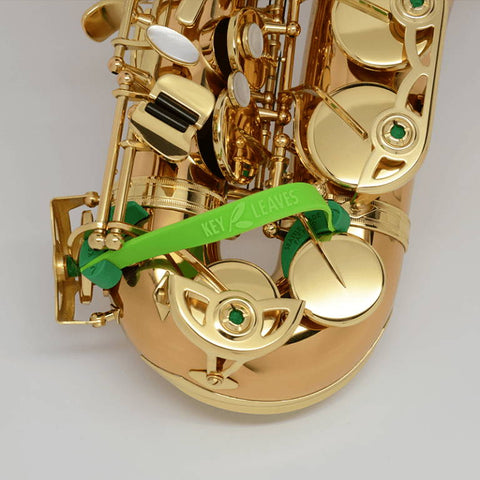 Brand: Key Leaves
Key Leaves are a fantastic new product that prevent your saxophone keys from becoming sticky. Key Leaves are an award winning invention used and renowned by saxophonist all over the world. They are used to prop open your G#, low C#, and Eb keys to allow the pads to air dry after playing. This is achieved by the leaves sliding safely under your C# and Eb key arms without touching the pad leather. Your C# and G# keys are linked so all 3 typically very sticky keys are open to allow for a dry clean preventing pad rot.
Key Leaves are made in the USA and work on Alto, Tenor, Baritone, Bass, and C Melody saxophones. They are safe on any saxophone finish of any age from vintage to modern.
Check out the tutorial video!
---