Conn Helleberg Tuba Mouthpiece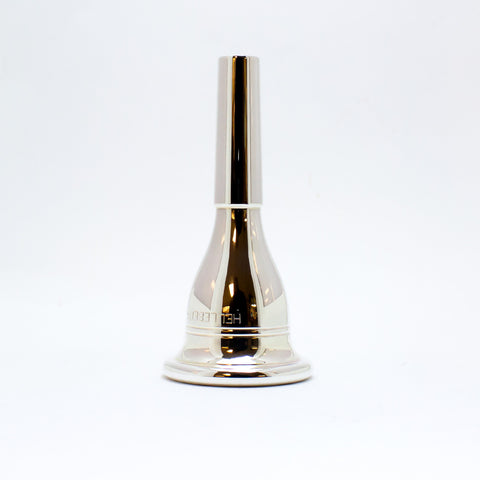 Brand: Conn
The Conn Helleberg is the most famous tuba mouthpiece in the world. Named after the most prominent tuba player of his time, August Helleberg from the Sousa band, the Helleberg is known across the world for its deep, rich and organ-like tone. Want pedal tones? Helleberg. Want High Fs? Helleberg. In a word, Helleberg.
The  Standard 120S model features a deep cup that produces a very deep and organ like tone with fantastic volume
The 7B of 1207B model features a medium-deep cup that produces a brighter tone with great volume.
---
Conn Helleberg Tuba Mouthpiece