Cioks 1533 3-Way Daisy Chain Split Flex Type 1 Power Cable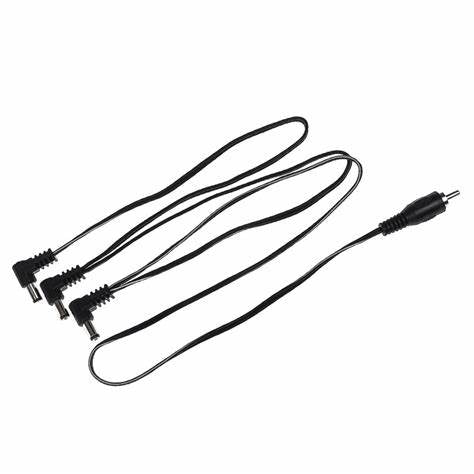 Brand: Cioks
Power 3 pedals from 1 output of your Cioks power supply.
Type 1 Flex cables are black and fitted with a center negative 5,5/2,1mm DC plug. It's the most common type also called the BOSS standard. 
The three pedals powered with Split Flex will receive the same voltage. If you use a 9V outlet, all pedals will be powered with 9V. Make sure that the sum of the 3 pedals current draw figures is below the maximum rating of the outlet used. It is recommended only to use Split Flex with low current analogue pedals to avoid possible noise issues.
---
Cioks 1533 3-Way Daisy Chain Split Flex Type 1 Power Cable