Aquarian Impact I Bass Drum Heads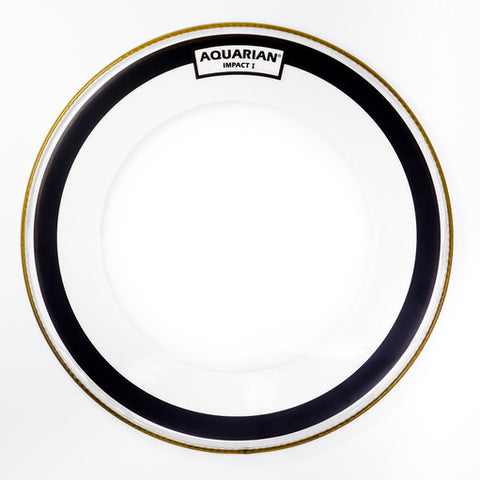 A clear, single ply, medium weight bass drum head. The Impact series features Aquarian's patented Floating Muffling System. A wider felt ring is attached to the backside of the drum head to reduce over-ring.
Brand: Aquarian
---
PLEASE NOTE: This product cannot currently be purchased online. Please call to order: 1-800-468-1525
---
To add this product to your wish list you must Sign In or Create an Account.
---
---
Aquarian Impact I Bass Drum Heads