Aquarian Articulator Marching Bass Drum Heads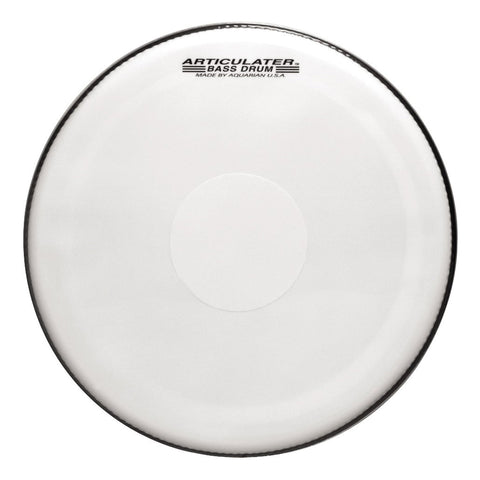 A powerful,punchy and direct sounding bass drum head featuring Aquarian's patented "Floating Muffling System." Because the felt muffling "floats" and does not touch the bearing edge, the drum head collar is free to vibrate in unison with the drum shell to preserve the low end.
Brand: Aquarian
---
PLEASE NOTE: This product cannot currently be purchased online. Please call to order: 1-800-468-1525
---
To add this product to your wish list you must Sign In or Create an Account.
---
---
Aquarian Articulator Marching Bass Drum Heads