Alexander NY Alto Saxophone Reeds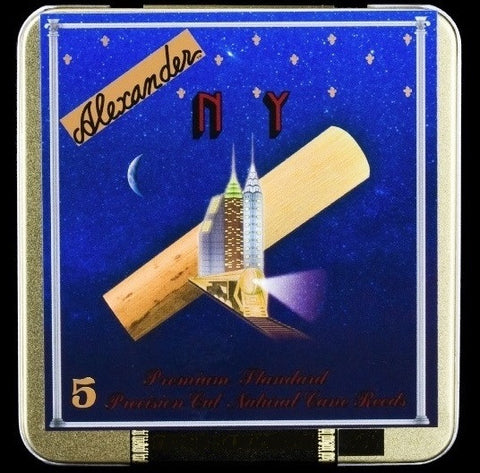 Brand: Alexander
This reed was born by the joint efforts of Tom Alexander and the late, great saxophonist Micheal Brecker. The high quality Southern France cane has a redesigned tip and profile. The new design helps a player produce a large, bold sound, that has a full response throughout the entire register of the horn.
With a tip that is a little harder than that of the Superial "DC", the NY has power that sustains (especially in the high registers of the horn), solid tone, and other qualities that are traditionally associated with the New York jazz scene.
NEED TO ORDER A LARGER OR SMALLER SIZE THAN LISTED? Please call 330-673-1525 and ask for the Band Department.
---
Alexander NY Alto Saxophone Reeds