Yamaha LP-255B - 3-PEDAL UNIT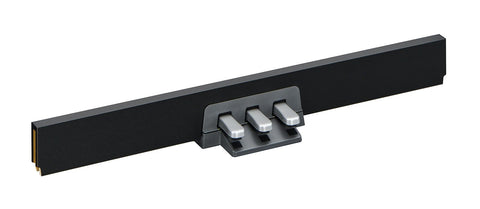 Brand: Yamaha
he black LP-255B from Yamaha is a three-pedal piano style assembly that provides the corresponding functions to the P-255B digital piano. These are sustain, sostenuto, and the soft control featured on grand pianos with use of the half-damper effect.
Note:
The pedal unit requires installation of the optional L-255B digital piano stand.

---
PLEASE NOTE: Currently this product is not available for purchase online. Please call to order: 1-800-468-1525
---
To add this product to your wish list you must Sign In or Create an Account.
---
---
Yamaha LP-255B - 3-PEDAL UNIT