Casio WK-6600 76 Key Keyboard Workstation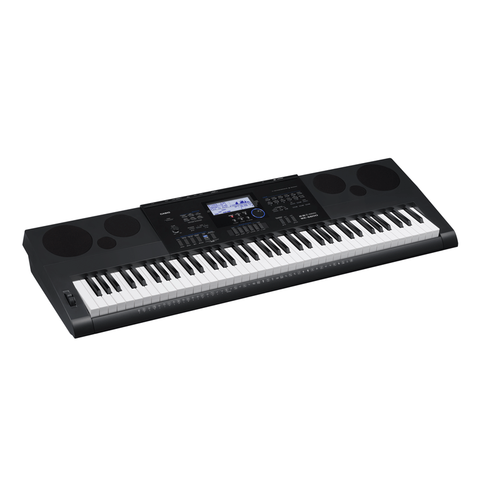 Brand: Casio
The Casio WK-6600 features a piano-style touch-response keyboard, song sequencer, tone editor, multiple digital effects, mixer, performance registration memory, USB MIDI interface, SD card storage and hundreds of editable tones. The WK-6600 offers a pitch bend wheel, a back lit display, music presets and 670 individual tones in a portable design.
The Casio WK-6600 has all the tools you need to practice, compose and perform. The extensive list of features and the sound from the high-output 2-way bass reflex sound system found in this music workstation will give you the chance to bring your musical ideas to life and discover the musician in you.
The WK-6600 also includes an AC power adapter and a 17-track recorder.
---
PLEASE NOTE: Currently this product is not available for purchase online. Please call to order: 1-800-468-1525
---
To add this product to your wish list you must Sign In or Create an Account.
---
---
Casio WK-6600 76 Key Keyboard Workstation